WITNESS GENEVA AT THE BRINK OF A REVOLUTION
Welcome, visitor, to the 19th century! Grab your invitation letter and hop into a carriage for a relaxing stroll through Geneva's historical architecture. Although things might seem idyllic at first glance, let the rumors guide your way: something revolutionary is about to happen, and you might end up right in the middle of it all…
BOARD INTO A TIME-TRAVELLING ADVENTURE
Explore 19th-Century Geneva
No time to waste! Your carriage awaits, and it's a long road to the gates of the city. Enjoy the breathtaking vistas on your way and discover the historical city center like never before. Although the bustling streets may seem familiar at first, keep a close watch on your map: you wouldn't want to get lost…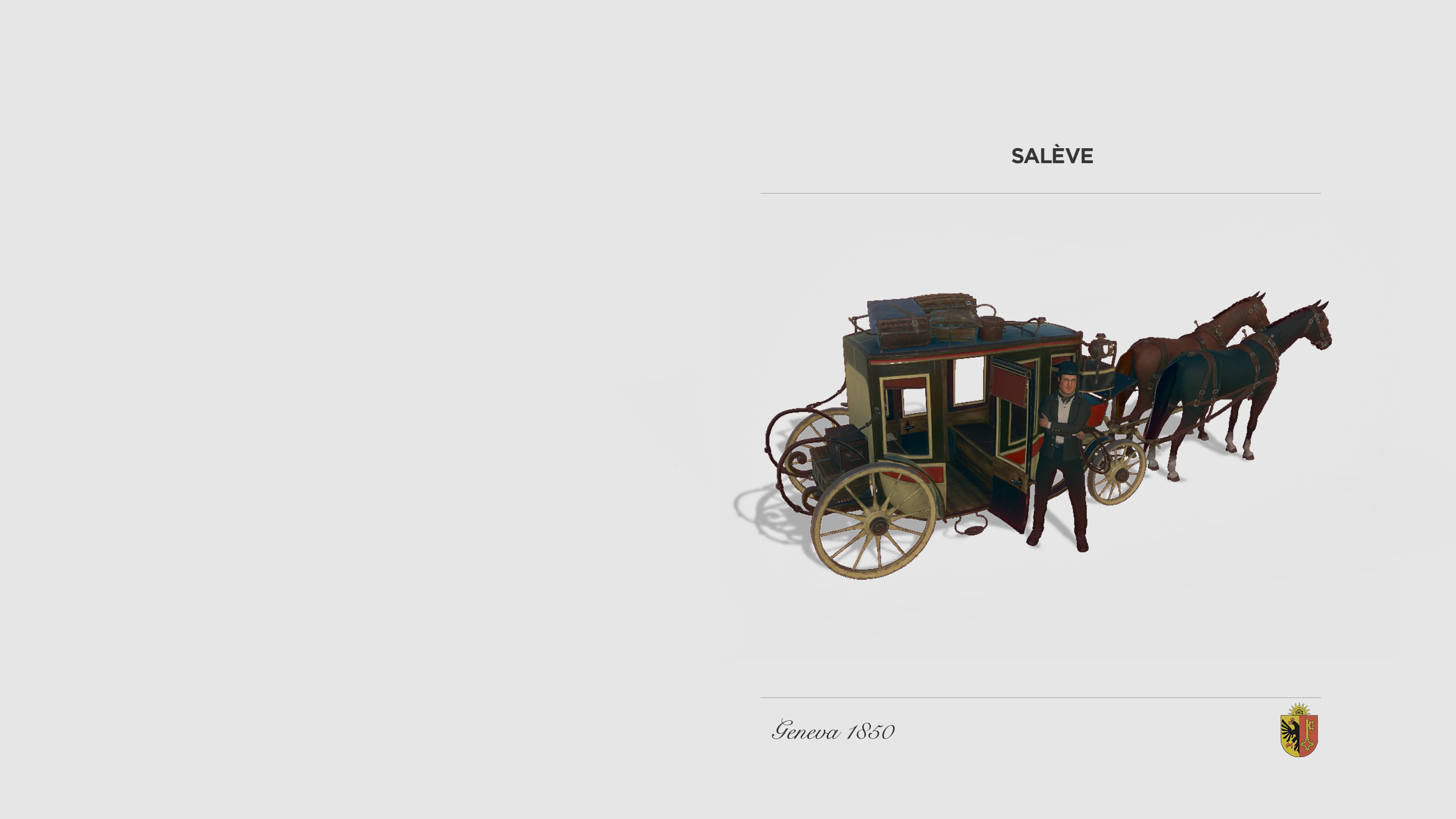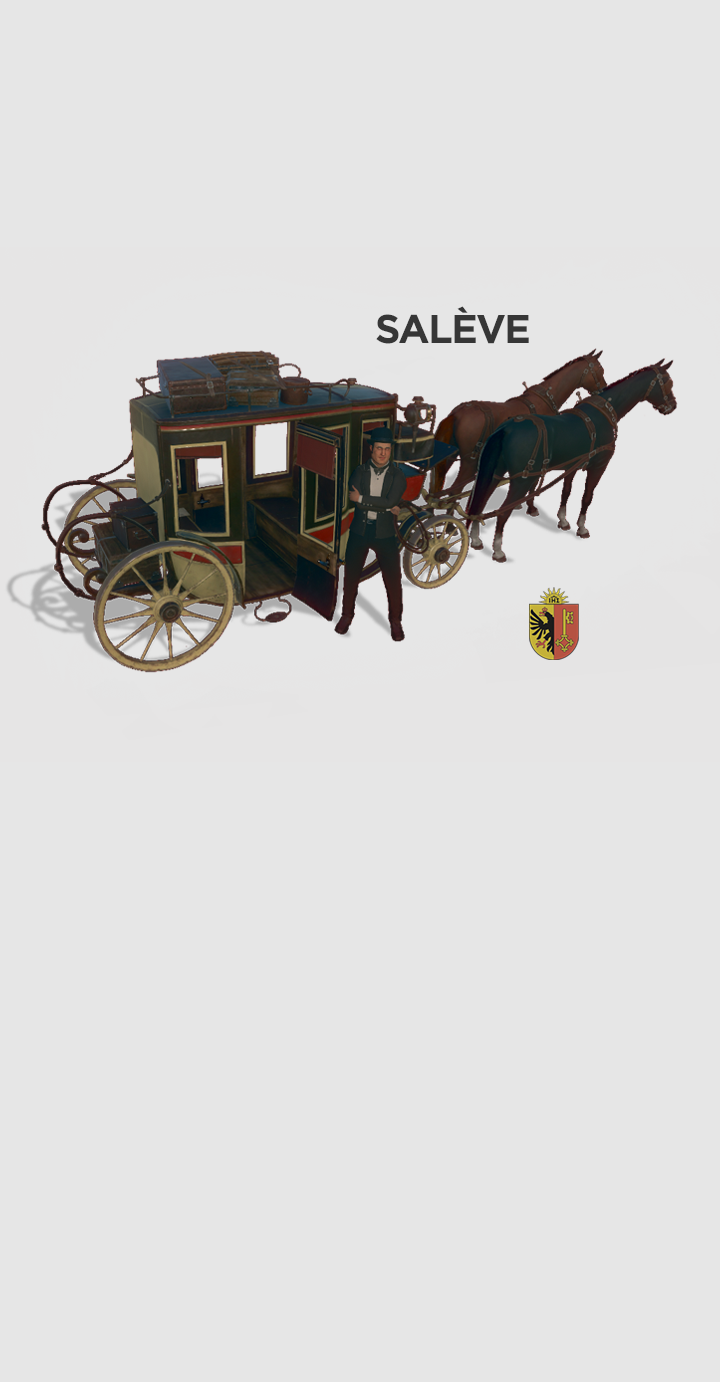 Meet the Heroes of the Revolution
Only a handful of people know the exact place where Guillaume Henri Dufour and James Fazy convene in secret… When the humanist aspirations of the General clash with the revolutionary's radical vision, the future of the city is at stake. Progress seems inevitable, but at what price?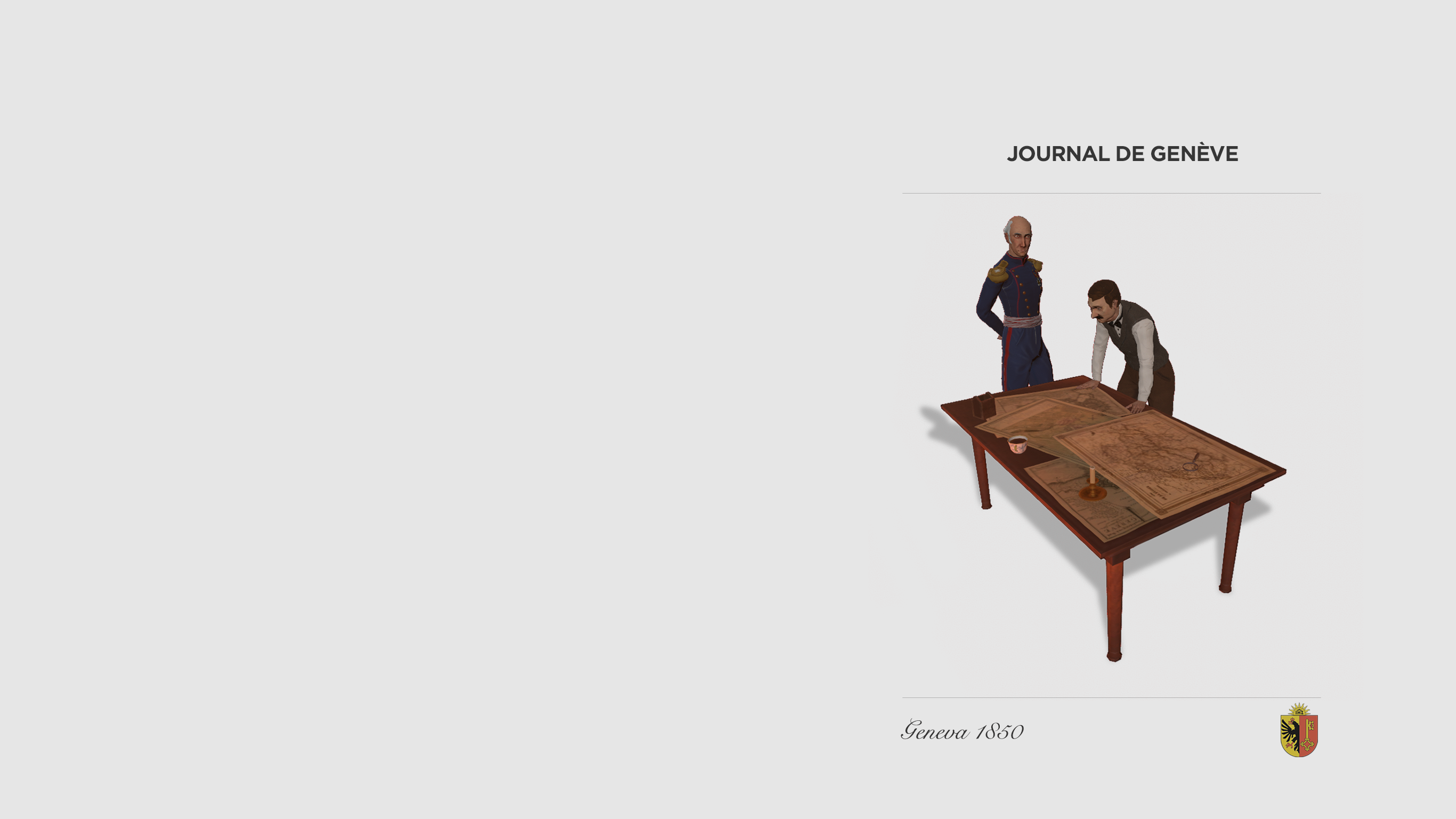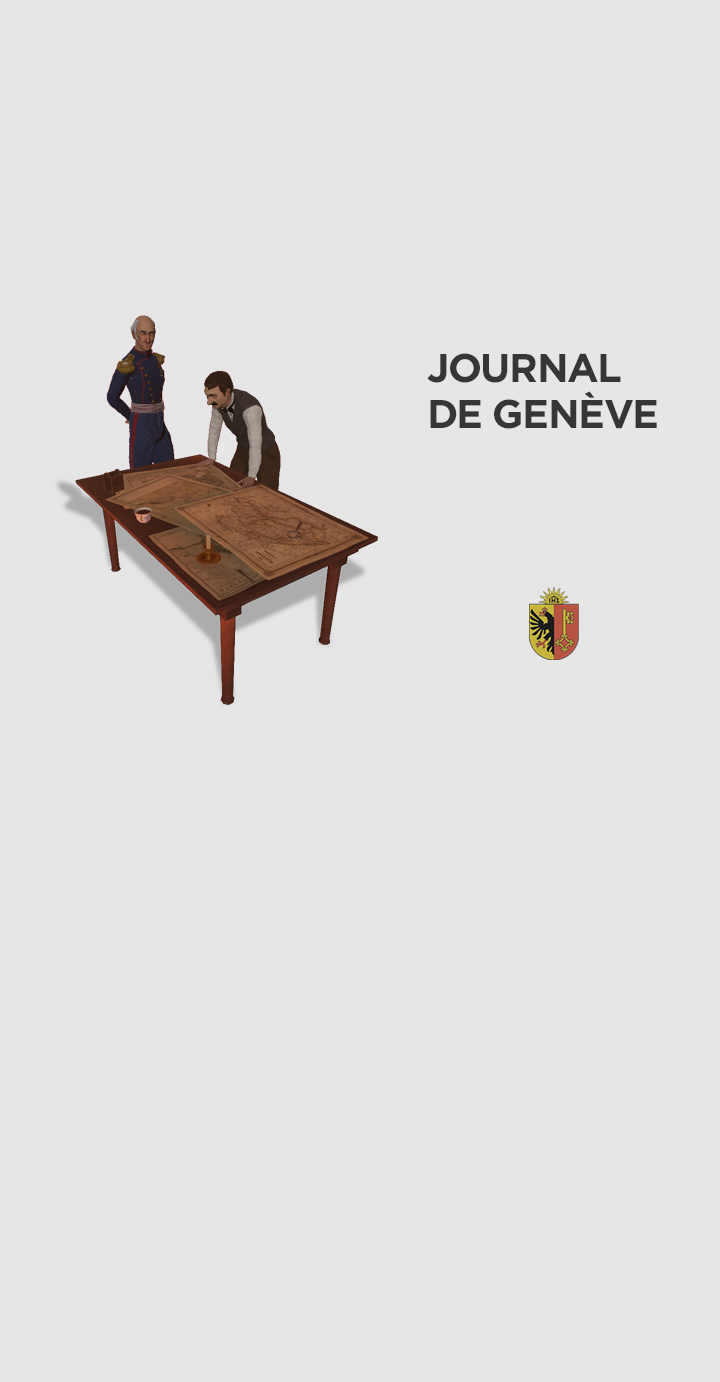 Escape the Turmoil
When the spark of unrest finally lights the fires of revolution, it's time for a daring escape. Find your way through the uproar and the riots as history unfolds right before your eyes!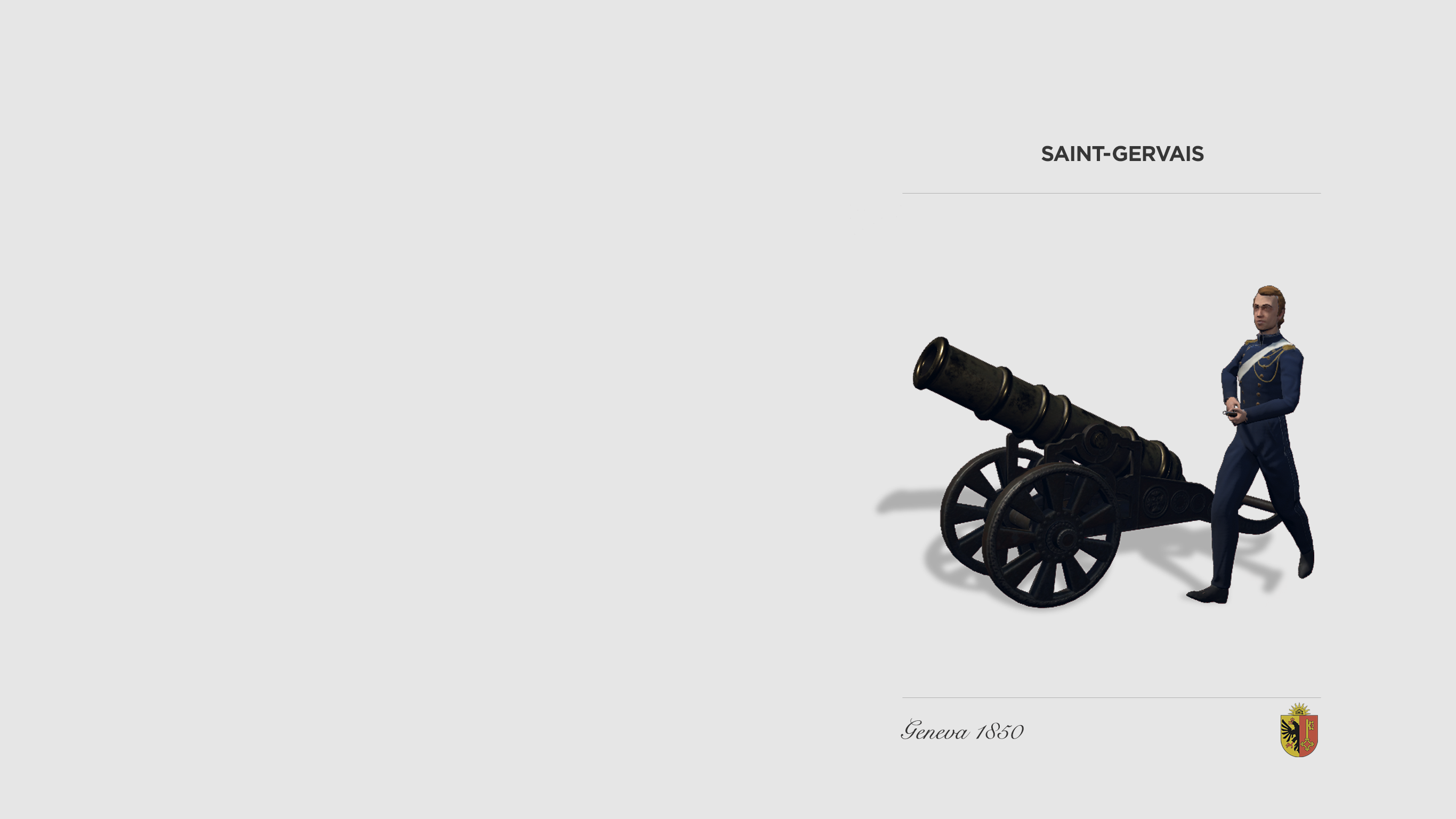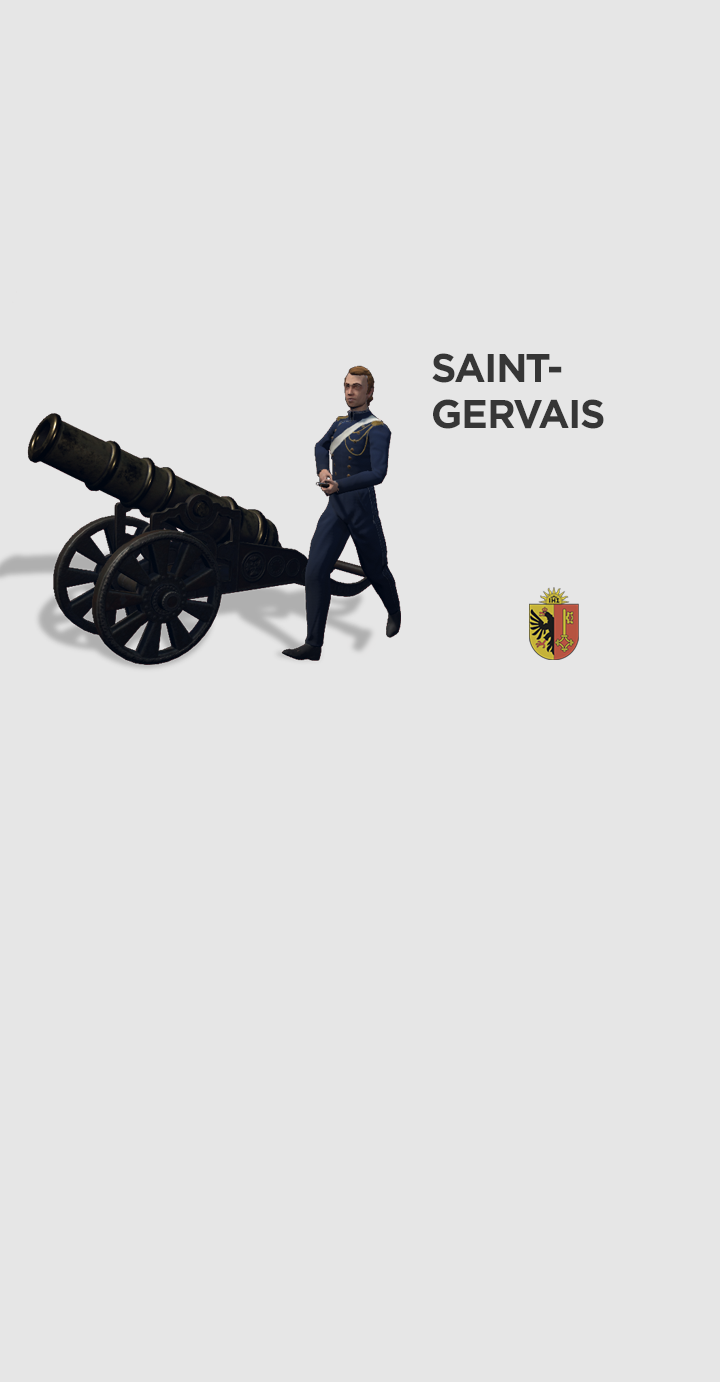 Travel back to the 19th century and witness the events that propelled the city of Geneva into modernity! Enjoy a carriage tour of the city center's most recognizable buildings. Meet the locals and find where the dissidents secretly assemble. Listen in as the brash James Fazy and the sensible General Dufour devise the course of history. And try to make it safely to the morning as tensions – and cannonballs – threaten to tear the city apart.
DEPARTURES
Check daily departure times here.
CHECK-IN
Please arrive 15 MINUTES PRIOR TO YOUR DEPARTURE TIME to check in. If you arrive at the gate after the departure time for any reason, we will NOT ISSUE A REFUND OR EXCHANGE for another slot. You will need to purchase another ticket.
DURATION
Your full journey should take approximately 35 minutes from beginning to end including check-in, gear-up and gear-down.
ELIGIBILITY
All travelers must be at least 120 cm tall AND 10+ years old. Travelers under 13 years old MUST BE accompanied by an adult (18+) with a ticket during the same experience.
ACCESSIBILITY
Closed captioning and wheelchair options are available upon request.