ALIEN ZOO… An adventure 1,000 light years in the making
For the first time ever, the Intergalactic Wildlife Federation is allowing humans to visit the Alien Zoo – an intergalactic refuge containing all kinds of extraordinary and wonderous creatures, some dangerous, but all endangered. Take a chance and make the journey to the Alien Zoo, but remember, once you enter, there is no turning back.
COME FACE TO FACE WITH ALIEN CREATURES
Saved from Extinction
Volcanic eruptions, meteor impacts, and alien wars pose threats to endangered species across the galaxy. The Intergalactic Wildlife Federation protects them in an orbiting wildlife refuge, where each creature feels right at home in its preternatural habitat.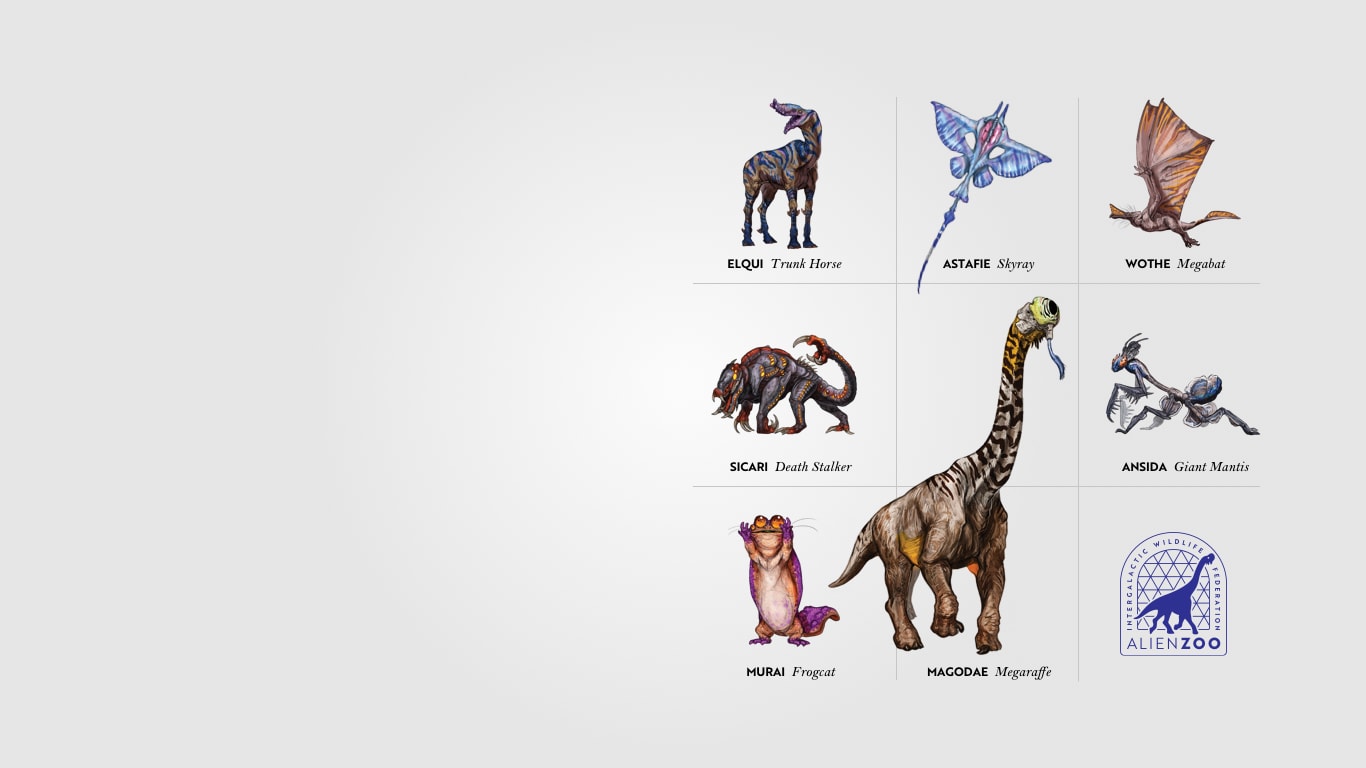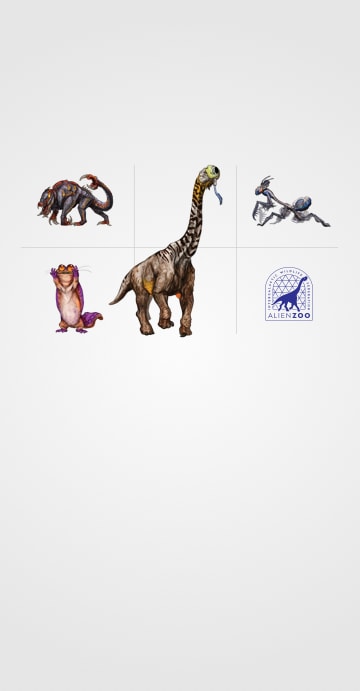 Frolic with Frogcats
Small, smart and very curious, these inquisitive creatures will definitely want to become your friends. Their second set of eyes lets them look above and below water—so they see everything.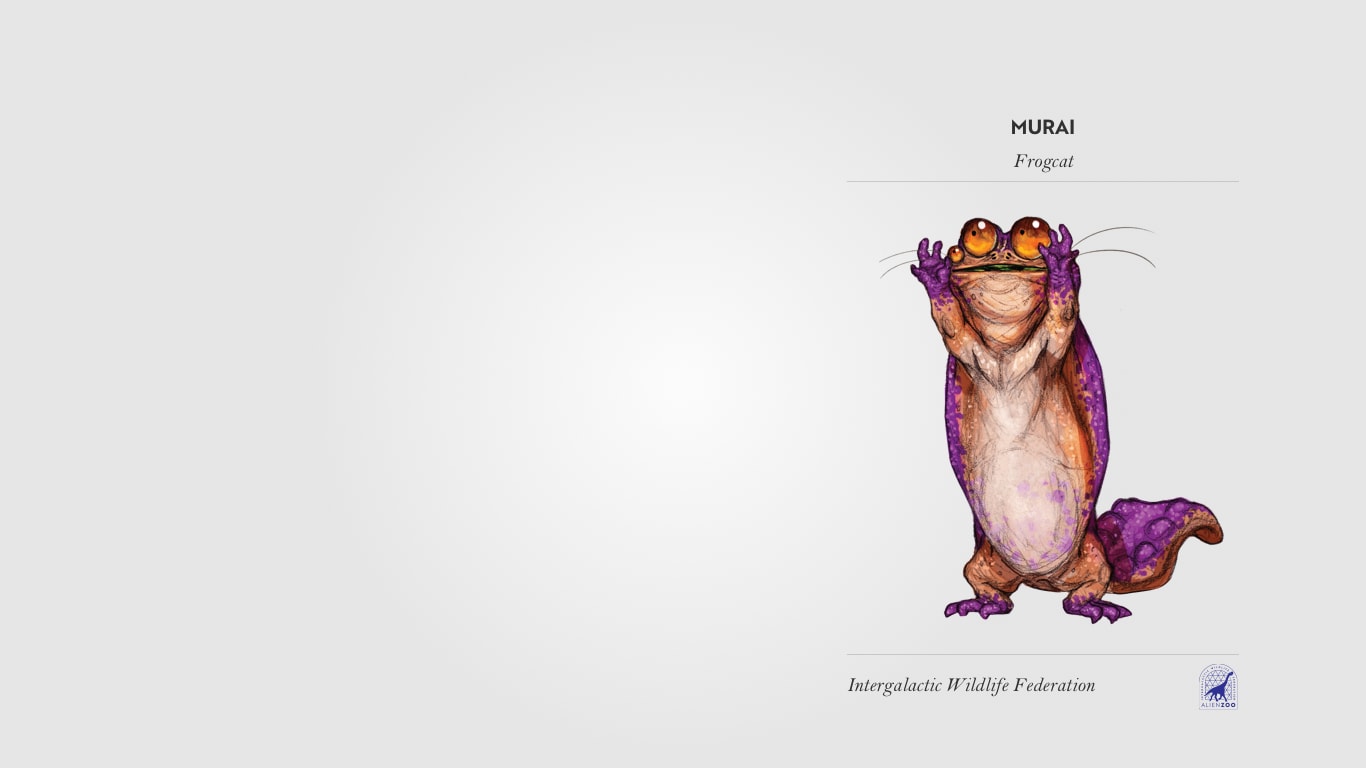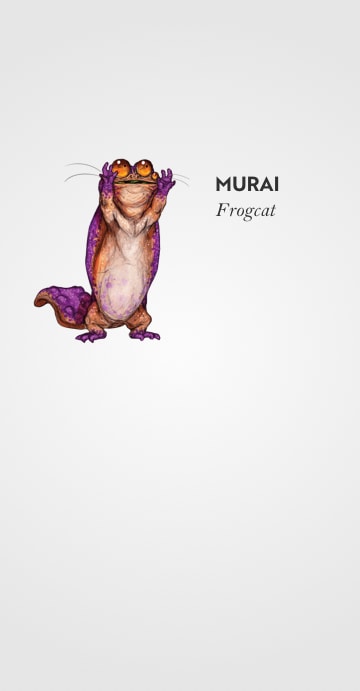 Soar with the Skyrays
Extremely lightweight, these jumbo gliders float on air currents and heat columns, using large sacks located at the front-top of their bodies to generate lift. Listen closely and you'll hear them whistle to each other as they move through the sky.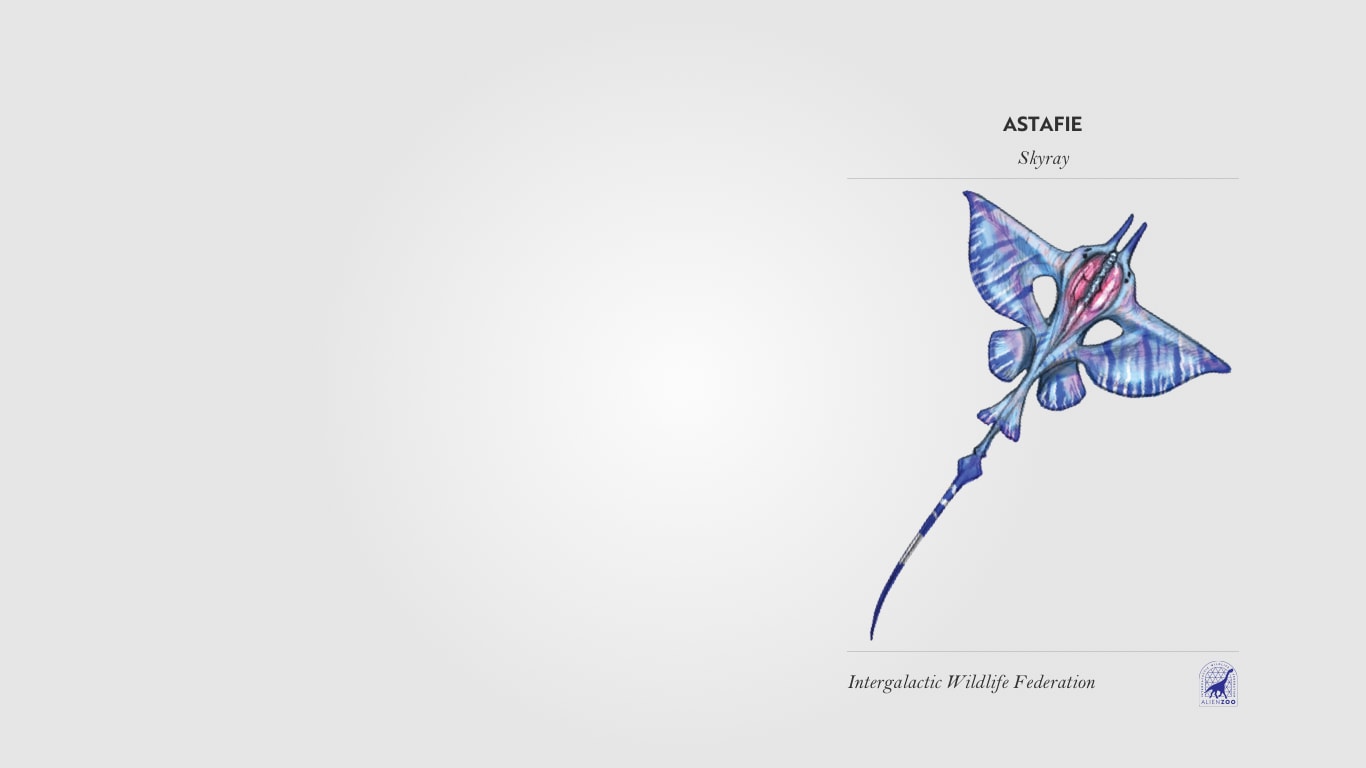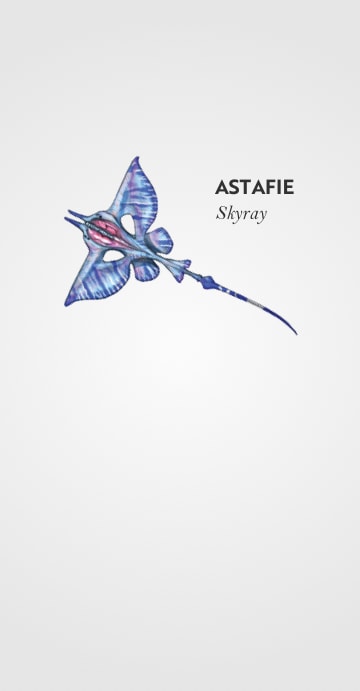 Greet the Elqui
These friendly browsers resemble earth-dwelling horses, yet are genetic cousins to manatees. Their curved tusks, dexterous snouts, and plated teeth allow them to chew through nearly anything and earn them the nickname of "the galaxy's garbage disposals."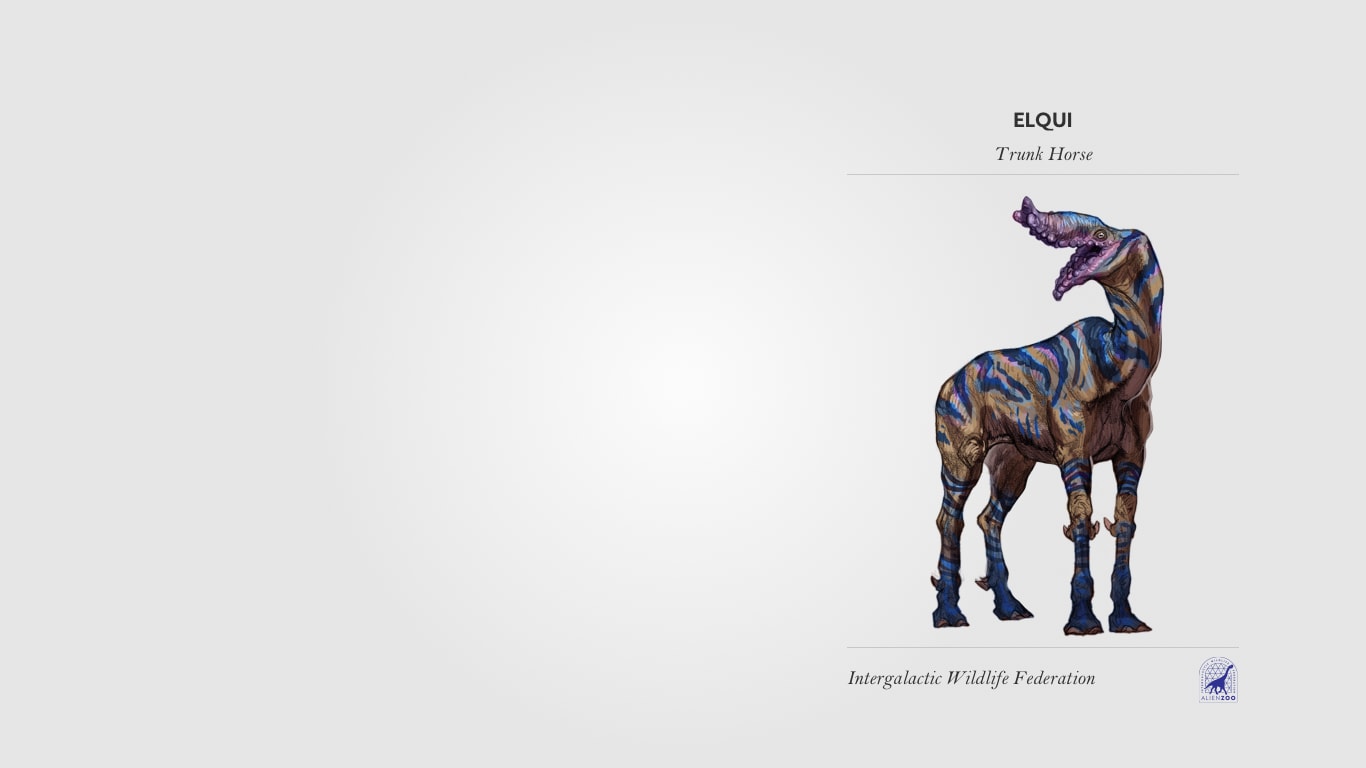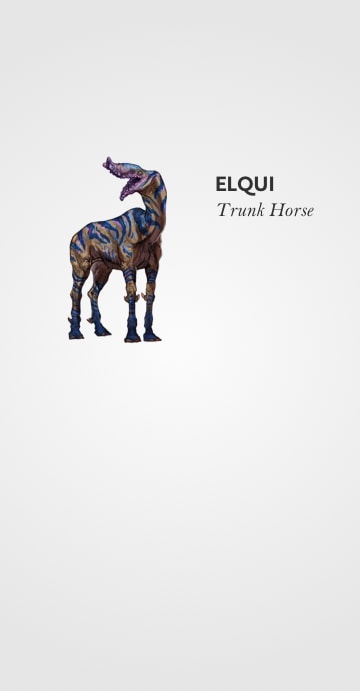 It's time to be transported and go where no other humans have ventured before. Suit up, climb aboard your spaceship, and join five other intrepid travelers on a journey lightyears away. You'll explore the habits and habitats of near-extinct creatures, you'll come face-to-face with beasts that have never seen humans before, and you may even have to put some survival skills to work. The creatures of the Alien Zoo are as unpredictable as they exhilarating, but the journey is once in-a-lifetime.
DEPARTURES
Check daily departure times here.
CHECK-IN
Please arrive 15 MINUTES PRIOR TO YOUR DEPARTURE TIME to check in. If you arrive at the gate after the departure time for any reason, we will NOT ISSUE A REFUND OR EXCHANGE for another slot. You will need to purchase another ticket.
DURATION
Your full journey should take approximately 35 minutes from beginning to end including check-in, gear-up and gear-down.
ELIGIBILITY
All travelers must be at least 120 cm tall AND 10+ years old. Travelers under 13 years old MUST BE accompanied by an adult (18+) with a ticket during the same experience.
ACCESSIBILITY
Closed captioning and wheelchair options are available upon request.